Welcome to Iceberg Technology Group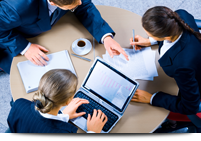 Iceberg Technology Group is a Minnesota based cooperative that connects you with best-in-class IT consulting services. Our consultants specialize in implementing and upgrading ERP applications as well as a wide variety of other IT related services including project management, business analysis and technical development.
Our goal at Iceberg Technology Group is to provide our customers outstanding service with highly motivated and loyal consultants. Whether you need a subject matter expert, technical guru, trainer or project manager, Iceberg Technology Group can help.
Consultant Profile
Avg. 10-15 Years of Experience
Experience with Several Upgrade / Implementation Projects
Experts Across Multiple Industries
Live and Work in Your Community
Extremely Motivated & Loyal
Browse our website for more information or call us today at 612-656-0511 or email us at info@iceberggroup.org.